Approximately two weeks ago, Disney celebrated the 78th anniversary of Snow White. Praised for its fairy tale originality as Disney's first animated film, Snow White continues to touch the hearts of Disney Fans across the World. In honor of it's anniversary, here are the top 5 most interesting facts about Walt Disney's first animated film, "Snow White and the Seven Dwarfs."
1. Adriana Caselotti was only 19 years old when she voiced the character of Snow White. Walt Disney wanted her voice to remain unique to the character of Snow White, so she was held to a very strict contract that forbade her from performing on stage and in film again.
2. Snow white was the first film ever to release a movie soundtrack.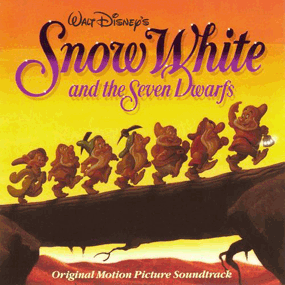 3. The profit gained from the film allowed Walt Disney to build the Disney studios in Burbank, California.
4. Some of the Dwarfs names were suggested, but later rejected. The names were: Jaunty, Blabby, Dirty, Gabby, Biggy-Wiggy, Gaspy, Gloomy, Awful, Deefy, Hoppy-Jumpy, Hotsy, Nifty, and Shifty.
5. Walt Disney won an Oscar for the film. His Oscar trophy consisted of a normal-sized Oscar, and 7 miniature Oscars beside it. The award was presented to Walt Disney by Shirley Temple herself.
That's all for tonight folks! Good Night and Sweet Dreams!
"When the raindrops come tumbling, remember your the one who can fill the World with Sunshine." -Snow White