Hello fellow Disney Freaks!
I recently visited Disneyland for a few days, giving me the chance to experience all of Disney's Diamond Celebration parades and shows, and let me just say...WOW! I mean, Disneyland has always promised to expand itself but, they keep going beyond expectations. It makes me anticipate the wonders that will come with the 70th, 80th, 90th, and even 100th celebration! It's like there are endless possibilities. But for now, I would say that it is well worth it to spend some time with your family and friends inside Walt's Magical Kingdom this Summer!
While the parks are over-crowded at this time of year and squeezing between strangers can put a small damper on things, stopping by the Resort will still be beyond worth while and here's why:
1. The "Paint the Night Parade"
Now I knew that this was going to be awesome, but on a scale of "entertained" to "in tears"...I was most definitely holding back the water works because the magic was so real! All of my favorite characters truly lit the night like I've never seen before and the new lighting technology (far different from the lights parade of years past) makes intricate light designs that is jaw dropping art in itself. The creativity that comes out of this parade is just so alive! I highly recommend making a point to see this (best one yet) parade!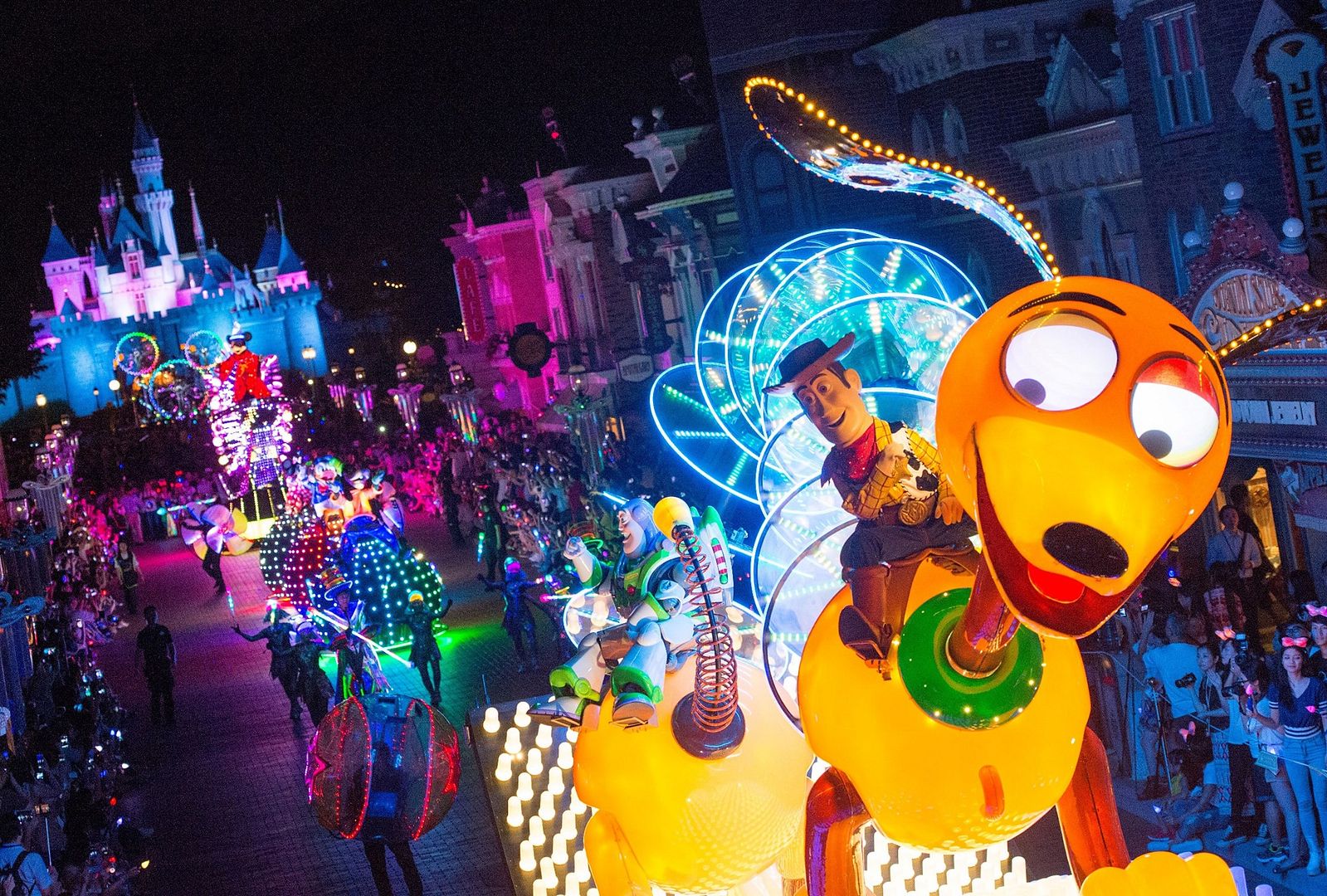 2. "Disneyland Forever" Fireworks spectacular
Again, on a scale of "entertained" to "in tears", I had to fight the tear drops watching this one. You know how tinker bell flies around the castle after leaping off the Matterhorn? Well, more characters were added to this flying stunt that you will have to see for yourself. On top of that, new projections are displayed in sync with the music and fireworks down Main Street, on Matterhorn, and even on the Castle itself. You'll have to see it to believe it!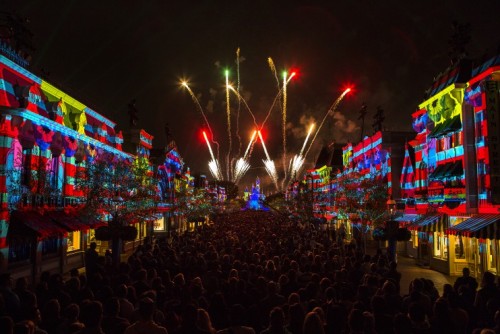 3. "World of Color-Celebrate"
World of Color was already a spectacular show and this new show is just as great! I would highly recommend this show, but personally...on a one day visit I would make the parade and fireworks spectacular priority. New projections on the Ferris wheel and lights distributed throughout the roller coaster in sync with the water show is a magical bonus to the beautiful water spectacular!
Disneyland has patched up a multitude of rides for the 60th Anniversary Diamond Celebration, but the best remodeled attraction is Matterhorn! The upgraded ride features a more realistic Yeti, a crashed bobsled, and sounds that make the unknown even more scary and anxious.
Well that's all for today folks!
A happy Summer to those who began break! Until next time!
"Disneyland will never be completed. It will continue to grow as long as there is imagination left in the World." -Walt Disney